Indore has upheld its place as an important player in the IT sector by providing excellent facilities and opportunities for professionals to advance their careers.
The cleanest city in India has now become a hub for businesses and startups looking to thrive in the digital age, with a vision to expand and conquer the challenges of the corporate world.
In this blog, We will explore the IT sector in Indore and IT companies in Brilliant Convention Centre.
IT Sector In Indore:
Indore's IT sector has seen a significant increase in the number of startups and companies in recent years. The city's supportive ecosystem, which includes incubators, accelerators, and coworking spaces, has fueled this. These facilities offer entrepreneurs the resources and assistance they require to launch and grow their businesses.
Indore also has a thriving tech community, with multiple events and meetups taking place regularly. These gatherings provide a venue for professionals to network, share knowledge, and learn about the latest industry trends.
In order to support the growth of the IT sector, the city has also made significant investments in infrastructure and technology. Indore Development Authority(IDA) has launched many initiatives aimed at improving digital connectivity, such as the installation of high-speed internet and the development of smart city infrastructure.
In addition, Indore has a large pool of skilled IT professionals, from many acclaimed educational institutions. There are several engineering colleges and universities in the city that offer specialized courses in computer science, information technology, and software engineering.
Overall, With a supportive ecosystem, a talented workforce, and a commitment to innovation and progress, Indore's IT sector has the potential for continued growth and success.
Top 7 IT Companies in Brilliant Convention Centre Indore
If you are exploring brilliant convention center Indore jobs, here's a list of the top 7 IT companies in or near the brilliant convention center:
1. SheThink
SheThink is one of the best and fastest-growing startups in Indore or around the world, located near the brilliant convention center.
With a dedicated, experienced, and skilled team, they provide clients with top-tier technology solutions and products.
SheThink PVT Ltd, founded in 2019, is a web and mobile development solutions provider that has delivered customized web solutions to a variety of web development projects. They offer web solutions that can help your business grow.
2. DXC Technology
DXC Technology assists large multinational corporations in managing their mission-critical systems and operations while modernizing IT, improving data architectures, and guaranteeing security and scalability across public, private, and hybrid clouds.
DXC Technology, with a presence in over 70 countries and a workforce of over 100,000 employees, is committed to helping clients harness the potential of technology and transforming their businesses for the digital future.
3. Techcoopers Software Solutions
TechCoopers provides end-to-end development solutions to tech startups and mid-sized organizations. They offer a top-tier solution by dedicated teams on every aspect of the application, from fluidly responsive screens to powerful data-crunching engines and analytical subsystems.
They also have a team of certified consultants, administrators, and developers as a Salesforce development company, but they also work with other technologies.
4. Softcaliber
Softcaliber is a prominent software and web development firm headquartered in Indore, India. Softcaliber is a preferred partner for many of the world's biggest corporations, SMEs, and technological innovators.
They assist businesses in increasing their value by providing custom software development, product design, Testing, and consulting services.
5. WNS
WNS is a market leader in Business Process Management (BPM). They use their deep industry understanding, as well as their technology and analytics experience, to co-create creative, digital-led transformational solutions with clients from 10 industries.
They align our domain expertise, operational excellence, analytics, digital, and technological capabilities with their client's vision, goals, and experiences, allowing them to be leaders in a disruptive environment.
6. Basecamp
Basecamp Startups Pvt. Ltd. is an in-house initiative of BatchMaster Software, a 30-year-old ERP and technology firm.
They offer enterprise technology solutions and products to both corporate and government organizations.
Basecamp Startups is a privately held company with over 150 employees.
7. IntelliaTech Solutions
Intelliatech is an industry-leading software development company that helps organizations harness technology to create affordable custom software.
Intelliatech is a full-service software development firm founded in 2015 that serves clients worldwide. Their team of experienced IT professionals is committed to delivering robust, efficient, and user-friendly software solutions to their customers.
Bonus:
SourceBae
SourceBae is a leading marketplace for remote developers based in India and an in-house product of Shethink. They offer a reliable platform for businesses to hire top-tier, AI-vetted remote software developers within 48 hours. With a team of experienced recruiters and an AI-powered platform, SourceBae offers a hassle-free and straightforward recruitment process to find the best-fit candidates for a client's project.
Their mission is to help businesses save time and money while hiring the best developers for their teams. SourceBae's values are based on trust, transparency, and quality, making them a popular choice for many businesses.
Conclusion
The Brilliant Convention Centre in Indore is home to several prominent IT firms that provide cutting-edge technology solutions and services to clients all over the world. Startups like SheThink and Techcoopers, as well as established organizations like DXC Technology and WNS, are at the forefront of digital transformation and driving the expansion of the Indore IT sector.
Indore is set to become a technology and innovation hub, with an increasing number of IT enterprises, a robust tech community, and a favorable business environment. The city's future appears bright, and we may anticipate more exciting advances in the Technology sector in the next few years.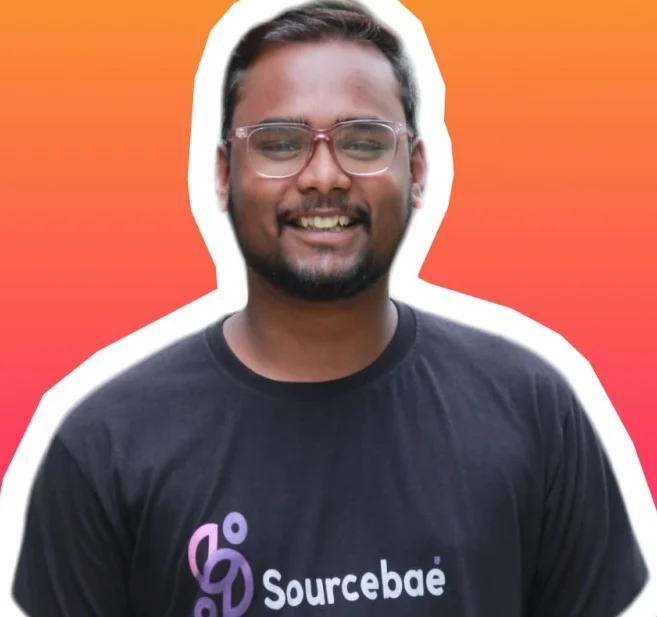 Shubham is a professional marketer, startup enthusiast, and LinkedIn addict. He is helping IT agencies to grow 10 times by promoting the brands and companies. He would love to meet founders in tech services fields.