When it comes to building robust web applications, Angular is one of the most popular frameworks out there. Its versatility, scalability, and powerful features make it the go-to choice for developers worldwide.
However, finding skilled and experienced Angular developers can be a challenge.
In this blog post, We will look at the best sites to hire Angular developers. These platforms will assist you in finding the ideal match for your project, whether you require a top-tier Angular development team or a skilled freelancer.
Let's get started!
Why Hiring Angular Developers is Vital?
Hiring skilled Angular developers is critical to your project's success. Angular developers are responsible for building scalable and secure web applications that meet your business needs.
A skilled Angular developer can help you optimize your website's performance, enhance its functionality, and improve user experience.
They can also ensure that your website is compatible with multiple devices, browsers, and platforms.
​​Best Sites to Hire Angular Developers
Finding the right developer is not that difficult with the right platform. We curated a list of the top 8 sites/platforms to hire Angular developers for your company or project.
You can pick the best site for your company per your requirements and budget.

1. SourceBae
SourceBae is a leading platform for hiring Angular developers.
Finding the ideal Angular developer for your project is simple with SourceBae's large talent pool and AI-vetted hiring process.
Various hiring models such as full-time, part-time, onsite, offsite, remote, contract, and immediate joiner are available on the platform.
Furthermore, SourceBae offers an open hiring procedure that makes it simple to communicate with your developer and ensures project success.
2. Upstack
Upstack is a trustworthy platform for hiring Angular developers. If you require an expert in the outsourcing field whose work has been thoroughly vetted, you can choose Upstack.
They source talent from all over the world and use an 8-point thorough hiring process to ensure you get the best candidates.
With this unique approach to hiring, they ensure that their developer will be a good fit for any level of company, large or small.
They have a diverse pool of talent available to work for well-known companies such as Microsoft and Lego, as well as startups and mid-sized businesses.
3. Angular Jobs
As the name implies, Angular Jobs is a top pick when we discuss the best angular websites for hiring contracts or remote developers.
Prospective clients get the best of both worlds on this website. You can either post a job listing and invite qualified developers to apply or contact developers who have posted their credentials.
Additionally, this platform is special because it has a large community of the best, most dedicated, and most passionate Angular developers.
4. Reintech
Reintech is a top platform for hiring the best Angular freelancers and developers.
Reintech ensures that only the best Angular developers are accepted on its platform through a rigorous screening process.
You can test out Reintech's Angular developers without having to pay anything upfront, and a one-month trial period available.
They offer complete transparency as well as direct negotiation with developers.
Additionally, Reintech provides a project management tool, making it easy to communicate with your developer and manage your project.
5. Proxify
Proxify is a trustworthy platform for hiring Angular developers with over a decade of experience.
Proxify provides access to a pool of experienced Angular developers who have been vetted for their skills and experience, with a focus on quality.
The platform provides flexible hiring models such as part-time, full-time, and hourly.
Furthermore, if you're not completely satisfied with your match, Proxify provides a free one-week trial to ensure you've found the right match.
Once you've found your developer, Proxify offers a free dashboard that makes onboarding easy and keeps engagement high.
6. Toptal
Toptal is a well-known platform for hiring remote Angular developers. You can start hiring Angular developers with Toptal if you are a newly established company or startup.
They screen their developers and freelancers so thoroughly that only the top 3% of applicants are accepted each year.
You can view top developers' profiles, expertise, experience, and resumes with a simple user interface.
They provide Angular developers to successful startups and large brands such as Bridgestone, Duolingo, etc.
Furthermore, Toptal is one of the best sites to hire freelancers for your project.
7. Guru
Guru can be another really great option if you are thinking of hiring an angular developer.
The main reason why this is the best site to hire Angular developers is that here, you pay for the milestones completed and not the entire job.
Guru is a platform that connects clients with developers across various domains, including Angular development.
It has an easy-to-use interface that makes it simple to find and hire top developers.
You can evaluate a candidate's expertise and suitability for your project by reviewing their work history, ratings, and testimonials.
8. Hired
Hired, as the name suggests, is a job board site that connects employers with skilled Angular developers.
The platform provides access to a pool of pre-screened Angular developers looking for full-time and part-time work.
You can get a programmer for all sorts of different technologies like Python, Vue.js, React, and so on.
Hired allows you to find the right Angular developer for your project in days rather than weeks or months.
Conclusion
Hiring skilled Angular developers is critical to the success of your project. With the platforms listed in this blog, you can easily find the right Angular developer for your business needs.
Whether you're a startup, a small business, or an enterprise, you'll find a reliable and experienced developer on one of these platforms.
If you're specifically looking for pre-AI-vetted experts, senior, onsite or offsite, remote, or contract developers, SourceBae offer a wide range of options.
Explore SourceBae, review profiles, and connect with the right Angular developers who can bring your project to life.
Happy hiring!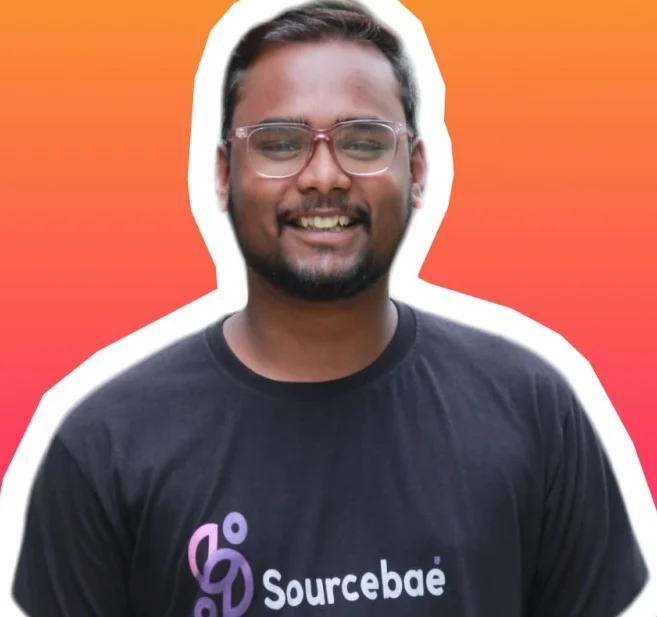 Shubham is a professional marketer, startup enthusiast, and LinkedIn addict. He is helping IT agencies to grow 10 times by promoting the brands and companies. He would love to meet founders in tech services fields.