Today a plethora of businesses from various industries, whether small or large, are opting for Flutter app development for mobile, web, and desktop applications. Flutter framework is used for both front-end and back-end.
However, most of the Flutter developers use it for the former. The reason being it allows them to create beautiful, interactive user interfaces that help engage customers.

Google created this framework in 2017, and within a year, Flutter overshadowed many famous frameworks worldwide in terms of popularity. Some of the most obvious reasons include it allows fast development, cost-effectiveness, and top-grade performance.

However, to get more out of it, you need a skilled Flutter developer who can take charge and handle all your Flutter development, like spreading butter on a slice of bread. So, if you are thinking about how to hire the best Flutter developer, this blog is for you. Take a look.
How to Hire a Flutter Developer:
When it comes to hiring a Flutter developer, one can do that easily. But, hiring the right fit with exhaustive Flutter experience and knowledge is a real challenge. Organizations wishing to develop cross-platform interactive applications and implement new app modules based on the project or product requirements should hire an experienced Flutter developer.

Moreover, you need to dwell on some major factors while looking to hire a highly skilled Flutter developer, including considerable experience with the latest tools and technologies like mobile development life cycle, third-party libraries and APIs, and more.

On the contrary, hiring an experienced Flutter developer with all the necessary skill sets is quite tough and time-consuming. Especially if you are a project manager with a non-technical background, you may find it exaggerated.
But don't worry. We have got you covered. Here we are sharing the magical spell of how to hire top Flutter developers. So keep reading the blog to find your perfect fit. You can thank us later.

Skills to For Hiring The Best Flutter Developer:

Though there are so many things to look for in a skilled Flutter developer, still, there are some key skills to look for hiring the best Flutter developer, including:

Writing clean codes: An experienced Flutter developer must possess ample knowledge of multiple programming languages thoroughly used while developing applications. However, while hiring for the best Flutter developer, look for one who not only has good command over many programming languages but is excellent at writing clean codes.

Familiarity with a version control system: Version control systems, for example, Git and SVN, allow developers to build and develop applications securely and efficiently. Also, it enables developers to keep track of each step of the software or application development process. While hiring Flutter developers, make sure they have a decent knowledge of such platforms and tools. This will help you check their efficiency in working on a specific project.

Understanding the latest unit testing frameworks: A top Flutter developer needs to be proficient in a variety of libraries and tools, as well as the most recent frameworks and how unit tests operate. When developing mobile applications, they should be highly skilled at writing unit tests and using frameworks for unit testing, including JTest and XCTest.

Understanding of databases: It is crucial to have deep knowledge of database systems for an expert Flutter developer. All the data of an application or software will get stored in a database, and hiring a Flutter developer who is familiar with or has basic knowledge of database storage systems could be a huge mistake. To avoid such mistakes, hire Flutter developers with vast knowledge of various Database Management Systems like Cassandra, MySQL, PostgreSQL, MongoDB, SQLServer, and so on.

Knowledge of continuous integration environment: Continuous integration refers to the software release process's build and unit testing stages. It aids in validating the assumptions or changes made during building a web application. It ensures transparency through all the layers throughout the software development process. Therefore, while hiring the best Flutter developers, ensure they have great knowledge, hands-on experience in continuous integration environments, and other essential skills.

High-level proficiency in Agile methodology: Agile is an interactive approach to software development and project management that allows developers to enhance the quality of their products by providing continuous updates and feedback. When hiring a dedicated Flutter developer, ensure they know how it works and also how they can utilize this methodology in the best way to get the maximum of it.

Roles and Responsibilities of Flutter Developer:

So, how to hire Flutter developers in India? Be clear with the roles and responsibilities of Flutter developers while hiring for a particular project. Because the candidate you are looking for must have a crystal clear idea of what your requirements are and how his/her role will help you achieve your goals.

Here are some major roles and responsibilities of Flutter developers:
Developing mobile applications using the Flutter framework and Dart programming language
Designing and implementing user interfaces for mobile applications
Creating and managing application architectures that meet client requirements
Collaborating with cross-functional teams to identify and prioritize features and functionality
Debugging and resolving technical issues that arise during development
Writing efficient and maintainable code that meets performance and scalability requirements
Conducting code reviews and providing feedback to other team members
Staying up-to-date with emerging trends and technologies in mobile development
Testing and deploying mobile applications to app stores or enterprise distribution channels
Providing technical guidance and mentorship to junior developers on the team.
These are just some of the key responsibilities of a skilled Flutter developer and can vary depending on the specific project and organization.


Conclusion:
Is your organization based in Indore, or are you looking for dedicated Flutter developers for your most awaited project? Then stop googling how to hire Flutter developers in Indore. Just contact Sourcebae, and rest we will do it for you.
And we have also created a Flutter developer job description so with the help of you can create a job description and improve your skills as per the market demand.
FAQs:
How much does a Flutter developer earn?
In India, a Flutter developer's salary ranges from ₹ 1.0 Lakhs to ₹ 9.6 Lakhs with an average of ₹ 3.6 Lakhs/year, which totally depends on their experience and expertise.
How to Become a Flutter Developer?
If you are from a technical background and constantly thinking about how to become a Flutter developer, we can help with our Sourcebae internship program and we have created a complete guide on this you can read it: How to Become a Flutter Developer?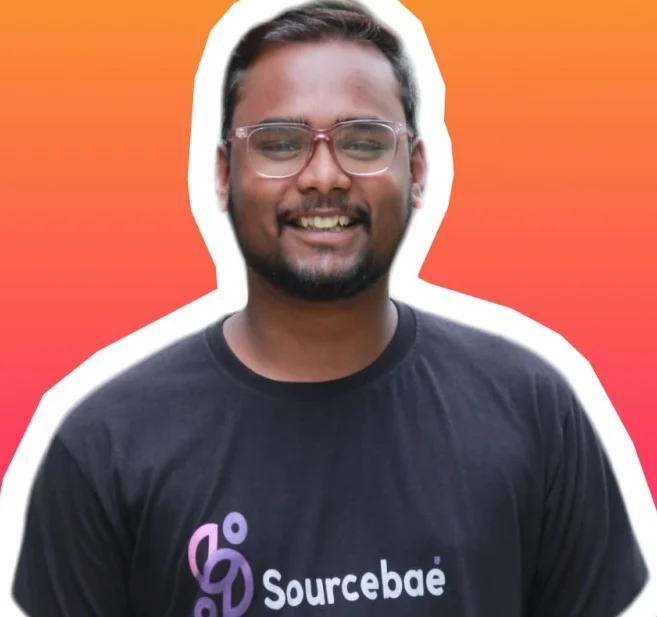 Shubham is a professional marketer, startup enthusiast, and LinkedIn addict. He is helping IT agencies to grow 10 times by promoting the brands and companies. He would love to meet founders in tech services fields.