Due to the explosion of startups and cut-throat competition between top tech giants, the day is not far away when "How to Hire Software Developers" will trend on top in Twitter. And why not? Everyone wants either to quick-start their business or to scale more, so having their own website is a must.
While startups always look for fresh talents to set the ball rolling, big tech companies often look for more developers to be on par with their competitors. And, here, demand for hiring software developers surges.
The only concern is hiring the right software developers who can be legitimately valuable for your project or team. More or less, there's so much to consider before hiring new developers.
Doing thorough homework before recruiting software developers for your team. First, you need to understand why you need to hire software developers and then decide the experience level required for fulfilling that particular role.
All in all, you need different hiring strategies for software engineers at different levels. For instance, when hiring junior-level software engineers, asking them senior-level questions will not go well.
So, let's check out the crucial factors to hiring the best software developers for your company.
What to Look For When Hiring a Software Developer:
The recruiters or companies that hire software developers need to align expectations of technical proficiency, problem-solving abilities, communication and leadership skills depending on the developer level they are recruiting. Here's what to look for when hiring a software developer as per their roles and responsibilities:
Hiring Junior Developers – Key Requirements
0 – 1.5 years of experience
Computer programming basics
Sheer motivation to learn
Strong fundamental knowledge of information technology from a software or hardware perspective
Familiarity with popular programming languages or efficiently understanding and writing code in at least one language (Example: Java).
Dexterity to understand new tools and learn how to use them.
Things to Keep in Mind While Hiring Junior-Level Software Developers
Junior-level developers need supervision most of the time.
Compared to mid-level developers, they might take twice as long.
Most junior software developers find communicating with clients or gathering requirements appropriately challenging.
Most of them may often write buggy codes.
Hiring Mid-Level Developers – Key Requirements
2-4 years of relevant experience.
Work experience on a variety of projects.
Unwavering desire to learn.
Can take the initiative and have creative and excellent problem-solving skills.
Flexible working in a group or independently.
Have good knowledge of at least a few aspects of the project life cycle.
Can set up a development environment and mentor junior team members.
Things to Keep in Mind While Hiring Mid-Level Software Developers
If you need to finish a project on an urgent basis but cannot hire a senior-level developer, hiring mid-level software developers will be a feasible choice.
Sometimes, they may require assistance at some level as they may need prior experience executing complex tasks all by themselves. So, you need to be prepared to assist them if needed.
Hiring Senior Level Develo​pers – Key Requirements
5 – 8 years of experience.
Capable of delegating tasks and managing a team.
An innate desire to learn and improve.
Aptness to mentoring and developing the team's middle-level developers.
Problems and tasks are solving skills at different complexity levels.
Have a broad knowledge of project development and can suggest the best way to work towards attaining the goal.
​
Things to Keep in Mind While Hiring Senior-Level Software Developers
Sometimes they may become high and mighty.
Senior developers can add value to a great extent, but they may demand high compensation in return.
Hiring Lead Developers – Key Requirements
8+ years of professional experience.
Can set the bar high for website/software/app quality across many teams.
Deep-rooted to learn and grow.
Can use statistics to establish commercial value and convince others to join them.
Skilled in all areas of software engineering, including requirement gathering, validation and management, architecture/design, code, integration, testing, and Q&A.
Things to ​Keep in Mind While Hiring Lead Software Developers
They may charge a high salary.
Hiring a lead developer is worth it when working with a large team with a sophisticated system.
Hiring a senior developer is wise if you have junior and middle-level developers in your organization. Still, you need a dependable, competent leader who can guide your team to succeed.
Conclusion:
Do you still have doubts about how to hire good software developers, how much does it cost to hire a software developer, or how to hire software developers in India? We have covered all the required skills and essential points you need to keep in mind while hiring software developers at different levels.
So, if you are among those companies that hire software developers, but require a hiring strategy for software engineers, then you are at the right place. Sourcebae has your back. We know how to hire software developers for startups and especially how to hire software developers in India and worldwide, so reach us if you have to hire a software developer for an idea. We are connecting talent partners with the best software developers.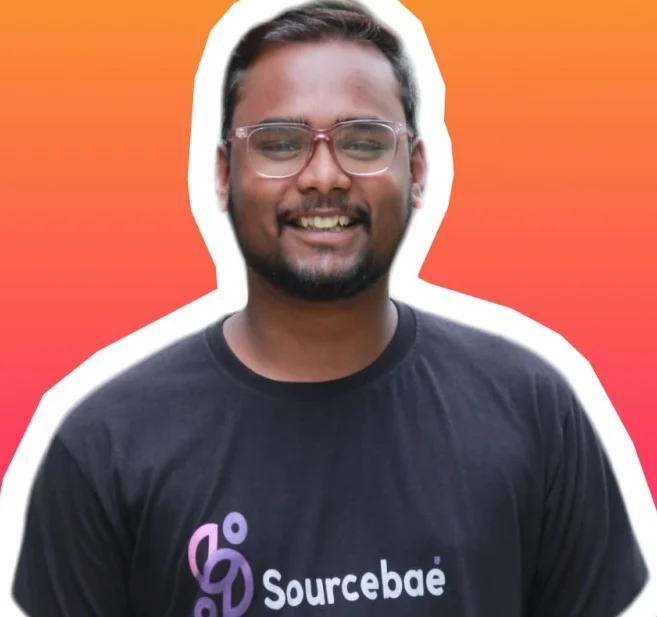 Shubham is a professional marketer, startup enthusiast, and LinkedIn addict. He is helping IT agencies to grow 10 times by promoting the brands and companies. He would love to meet founders in tech services fields.