React.js is an open-source JavaScript library for front-end development. It is created and maintained by Meta (formerly Facebook) and a community of individual developers.
React js development companies using it for building Single-Page Applications(SPAs) and mobile applications in 2023.
If you want to take React.js development services or hire a dedicated developer to work on your project, it is important to choose developers from the best companies.
So, for your ease, we have curated a comprehensive list of top React.js development companies in 2023.
What is a React JS Development Company?
A React JS development company is a software development company that specialises in the development of web applications using the React.js library.
A React JS development company provides various kinds of services such as web application development, mobile app development, UI/UX design, quality assurance testing, maintenance, and support.
They also offer consulting services to help businesses identify their requirements and develop a web application strategy.
Product-based companies for React JS have a team of experienced developers who are proficient in React, JavaScript, HTML, CSS, and other related technologies.
How to Choose the Right React JS Development Company?
Choosing the best react js development company that meets your business needs is an uphill battle. Here are some crucial factors to consider while selecting a React.js company.
Look for companies that have React.js development experience and can provide case studies of successful projects.
Examine the company's portfolio to learn about their work and quality.
Check the company's reviews and feedback across different platforms. It will update you on their level of client satisfaction.
Ensure that the company has enough resources to tackle your job and they are ready to begin working.
Finally, compare the cost of services offered by different companies. Go with something other than the cheapest company; instead, assess the value and services in relation to the cost.
React JS Development Services:​
Businesses of all sizes use React JS to create web and mobile applications.
If you are looking for React JS development services, here are some of the common services that React JS development companies offer:
Custom React JS Development​
This service involves creating custom web or mobile applications with React JS. The development company will evaluate your needs and create a customised solution.
React JS UI/UX Development
The development company will create creative, user-friendly interfaces that meet your branding and design needs.
This service involves working with a React JS development expert to evaluate and improve your application or development plan.
The development company will ensure that your React JS integrates with other technologies or systems, such as third-party APIs, databases, or backend systems.
React JS Maintenance And Support
This involves providing ongoing maintenance and support services for your React JS application. The development company will keep your application up-to-date, secure, and bug-free.

​
Top 10 React JS Development Companies:
Before picking the best React.js development company, it is important to do thorough research and consider several options.
Below, we have listed the top 10 React.js development companies in India.
1. SourceBae
SourceBae is your ideal partner if you're looking for the best React.js development company in Indore.
SourceBae provides a wide range of services for React.js development with a talent pool of qualified, experienced, and pre-vetted developers.
You can easily outsource React developer or a team of developers on a contractual basis for your project.
2. Inwizards
Inwizards has a dedicated team of ReactJS developers who use this cutting-edge open-source technology to create dynamic and interactive applications.
They provide React.js consultancy, development and integration, migration, maintenance, and support.
Inwizards is a top-notch React.js development company in Gurugram.
3. Bacancy
Bacancy Technology strives to provide value and high performance throughout the product development process, from planning to delivery.
Their ReactJS developers are skilled at combining many front-end and back-end technologies to create scalable web architectures.
Bacancy is, without a doubt, the best React.js development company in Ahmedabad.
4. Techpearl
Techpearl helps in the development of hassle-free customised React.js software solutions.
It provides extensive expertise to startups and existing businesses, delivering software solutions for demanding business needs.
Techpearl offers services such as web development, mobile app development, custom software development, and more.
If you are looking for the best React.js development company in Telangana, then look no further.
If you are a beginner and want to make a career as a React.js developer, then here we have created the Best Free Platforms To Learn React.js.
5. Techversant
​​Techversant is a known name in the React.js development company in Thiruvananthapuram. It has over 500 customers worldwide and a decade of experience in software development.
The company can assist you in increasing the value of your business and ROI.
Techversant provides services such as web development, mobile app development, e-commerce, and UI/UX design.
These blogs will be a valuable resource for you if you are looking to hire React JS developers.
6. iStudio Technologies
The best React.js development company in Chennai is iStudio Technologies. Any project, no matter how big or small, is approached with diligence by them.
Their programmers and designers have expertise in the process of creating custom websites and work consistently to deliver results that meet deadlines while maintaining high standards.
iStudio Technologies provides a range of services, including custom React.js development, migration, and integration.
7. Cronj
Cron-J is one of India's most notable React development companies. They have a one-of-a-kind staff of professionals who are constantly ready to work on innovative technologies.
They are a well-known react.js development company in Bengaluru that offers excellent services like web development, app development, UI/UX design, mobile app development, NFT development, and other services.
8. Think Design
Think Design has established a global reputation as a React.js development company.
The company believes that great products begin with a solid foundation, so having the right set of principles is essential.
Think Design provides services such as service design, data visualisation, user experience design, software development, and more.
9. Mobiloitte
Mobiloitte launched React.js services in March 2013 to upgrade their existing solution to the latest version to leverage the robustness of the ReactJS framework as well as the latest features.
Mobiloitte is the best React.js development company in Delhi and offers the best web development and mobile application, blockchain, IoT, AI, and many other services.
10. Geeky Ants
GeekyAnts is a ReactJS development company that creates web and mobile apps for global brands.
They can provide you with dedicated ReactJS developers for high-quality development.
GeekyAnts offers API development, web and mobile app development, project management, and other services.
Conclusion:
React.js is a future-proof technology that will undoubtedly enhance your business.
You can hire a React JS development company that can assist you with developing a high-quality application that fulfills your business needs.
SourceBae is one of the best options for hiring dedicated and pre-vetted contract developers with 1,2,3,4+ years of experience.​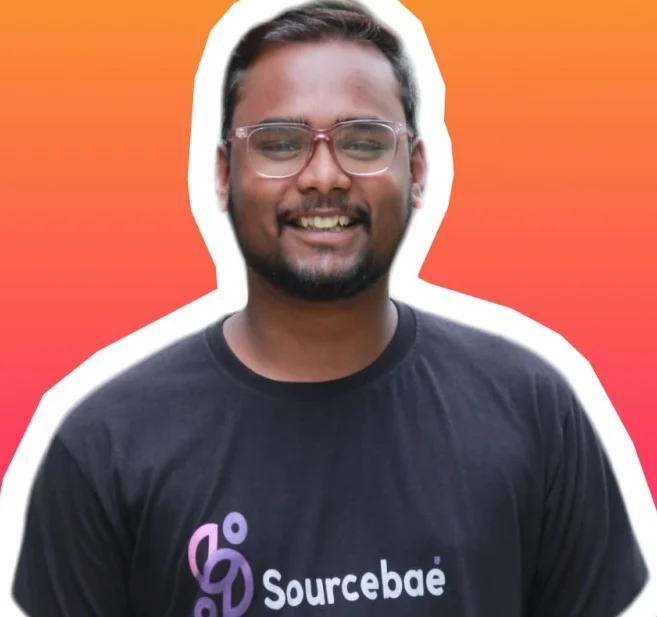 Shubham is a professional marketer, startup enthusiast, and LinkedIn addict. He is helping IT agencies to grow 10 times by promoting the brands and companies. He would love to meet founders in tech services fields.