Pega is a low-code platform for developing, deploying, and managing enterprise-level applications. With the help of several integrated tools, the Pega platform provides both Business Process Management (BPM) and Customer Relationship Management (CRM) solutions.
A Pega developer is a professional software programmer who designs, develops, and deploys applications on the Pega platform. Pega developers help organizations to achieve their goals by creating end-to-end custom CRM and BPM solutions.
Furthermore, to become a Pega developer, you must have a solid understanding of software development concepts such as programming, database design, web development, and so on.
As a Pega developer, you will communicate with business managers to understand the business processes. It will be your responsibility to create the class structure, application architecture, data models, and so on. Lastly, You also have to do system performance checks and keep up with the application security.
Choosing a career can be challenging, but you can make it exciting and rewarding by staying up-to-date with the latest trends, roles, and responsibilities.
Let's take a look at some important questions that will help you to better understand the role and responsibilities of a Pega developer.
What does a Pega developer do?
The duties of Pega developers include creating business apps, integrating Pega software, and providing custom technology solutions to meet specific business outcomes.
What is the Pega Developer Course?
Pega is the leading platform for developing applications for Digital Process Automation (DPA), CRM, Real-Time Decisioning, Robotic Automation, and other technologies. A Pega developer course will assist you to become a skilled Pega developer.
Do Pega developers need coding?
No, Pega tool is a drag-and-drop to design and build enterprise applications. Pega does not require coding.
Which language is used in Pega?
Pega is built using java-based principles and OOPs. However, you don't need to learn any programming language to create an application with Pega.
Is Pega a high paying job?
Yes, you can get a good salary by being a professional Pega developer. The average salary of a 2-4 years experienced Pega developer is approx 5-7 lac per annum.
Can a non-IT person learn Pega?
As it does not require any advanced programming language or coding, anyone technical or non-technical applicant with a basic knowledge of java or programming can learn Pega.
Is Pega better than Java?
Pega, although based on Java language concepts, has a better software configuration management system. Furthermore, there is no need to start from zero while creating an app with Pega.
Is Pega Java based?
Yes, Pega was created utilizing Java programming concepts and some OOPs programming methodologies.
Is TCS good for Pega?
TCS can be a fantastic option to start a career as a Pega developer, with an average salary range between 4.0-7.5 LPA, a good work environment and culture, career advancement, and trust.
Is Pega Development easy?
Pega can efficiently build a complete enterprise-level application on a single platform. Pega development appears to be easy with a basic understanding of technical knowledge and some training.
Conclusion:
I hope you now understand the Pega Developer's position, responsibilities, and basically everything you need to know. It is a great time to kickstart your career as a Pega developer.
It's important to remember that development is a competitive field, so you must be prepared to stand out from the crowd.
Join the SourceBaes' Developers program if you are an experienced developer looking for excellent opportunities to enhance your career. To learn more, go to sourcebae.com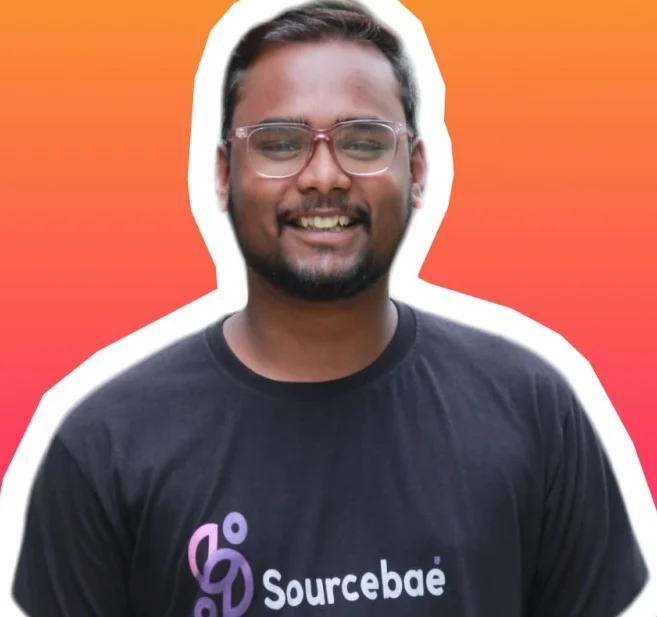 Shubham is a professional marketer, startup enthusiast, and LinkedIn addict. He is helping IT agencies to grow 10 times by promoting the brands and companies. He would love to meet founders in tech services fields.